Hello there, entrepreneurs! So, you've got a brilliant new business, but the million-dollar question is: "What should be the ideal paid marketing budget?" Well, don't worry because we're here to get on this whimsical journey together, uncovering the secrets to creating a budget that'll skyrocket your business to fame and fortune. Let's dive in, shall we?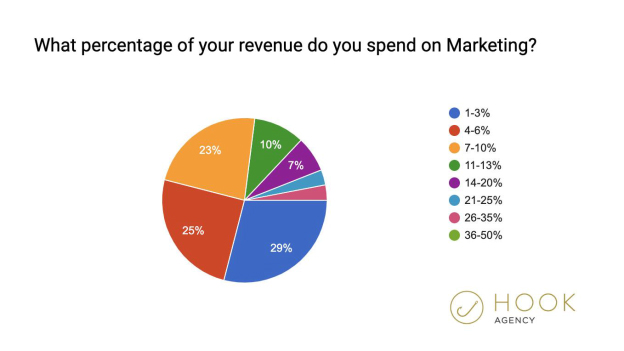 Budget Baby Steps: Don't Sell Your Kidney
Congratulations on starting your new venture, but before you rush to allocate your entire life savings into paid marketing, take a deep breath. You don't want to be eating instant noodles for the rest of your life, do you? Start small, my friend. Set aside an amount that won't leave you with sleepless nights, and remember, Rome wasn't built in a day.
Daydream with Data: Know Thy Audience
Okay, we get it; numbers can be as exciting as watching paint dry. But hold on! Data is your secret weapon in this wild marketing world. Get to know your audience – their likes, dislikes, favorite pizza toppings – you know, the essentials. Armed with this knowledge, you'll create ads so captivating that people will drop their phones in awe.
The Unicorn Hunt: Hunt Wisely
Unicorns might be rare, but they're not impossible to find. When allocating your budget across different marketing channels, don't put all your hopes on finding the magical unicorn campaign right away. Instead, spread your budget across various platforms and let the data guide you toward the elusive rainbow.
The Grandma's Recipe: Mix & Match
Remember your grandma's secret recipe for the most delicious cookies ever? Well, think of your marketing budget as a mix of secret ingredients. Allocate funds for a balanced blend of paid social media ads, search engine marketing, display ads, and more. Experiment and see what concoction works best for your business.
The Reverse Birthday Rule: Save, Save, Save!
Do you know how you get a little extra cash every year on your birthday? Instead of blowing it on shiny new toys, save it up. Treat your marketing budget like your own personal birthday fund, and let it grow with time. Don't worry; you'll soon have enough to throw the best marketing party in town.
What should be the ideal paid marketing budget if you're a new business?
The marketing game is getting hotter than a summer heatwave, and businesses are splurging like it's a shopping spree on Black Friday! According to the grapevine, the average revenue allocated to marketing has been on a wild rollercoaster ride. From a measly 3.7% back in 2011, it's now boomed to a whopping 8.7% in 2022. That's some serious growth, my friend!
Small businesses are no longer sitting on the sidelines. In a survey of 85 small business owners and marketers, 52% said they're spending $5–$15,000 per month on marketing! Looks like they're rolling in some serious dough to play the marketing game. Don't let these numbers scare you off or make you lose your cowboy boots. Remember, we're all about smart moves here. It's not just about how much you spend, but how you spend it! Keep it cool, keep it creative, and most importantly, keep it within your means.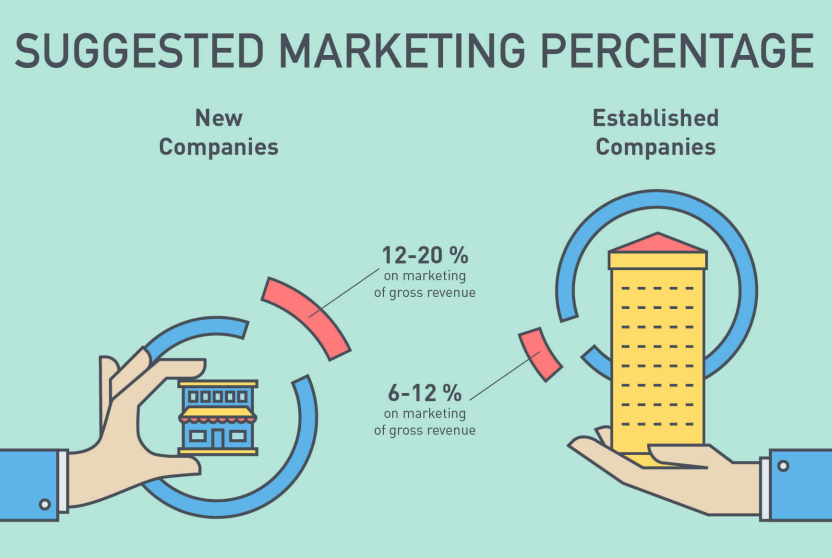 Conclusion
So there you have it, folks – a little sneak peek into the marketing budget extravaganza. Remember, trends may change faster than the speed of light, but with a sprinkle of wit and a dash of humor, you'll be navigating these treacherous marketing waters like a pro! Yeehaw! If you are still confused with this, ring us now, and our experts will guide you in the best way possible. Visit us to see how we can make your life easier and better.